Nova TV APK is an Android streaming application that provides an extensive catalog of Movies and TV shows with all kinds of titles in HD Quality for free.
Nova TV APK features a very intuitive user interface with two main sections of media content: Movies and TV Shows. Within each section, content is organized into sub-categories including genre, year, top rated, most popular and more.
Nova TV is a media content search engine that crawls and fetches ultra high speed links in very high definitions such as 1080p and even in 4k quality and display in a categorized manner. It also provides download option to save movies and TV shows for offline viewing.
Nova TV APK is frequently updated and new content is constantly added. You can watch high-quality resolution videos, connect to an external media player, and binge-watch your favorite movie or TV series that you have been waiting for.
Another bounty from Nova TV app is its support for Real-Debrid and Trakt. Integrating a Real-Debrid account will get you loads of high-quality links including torrent links which will help you get a zero buffering experience
These are the main features:
Built-in search engine, where you can find any movie or series that you want.

Synchronized with the site TraktTV.

High-quality content: 1080p and 4K in some cases.

Create lists of favorites.

Choose from different players.

Play content using a range of options.
The application also stands out due to the simplicity of the user interface, which is sober and organized.
The good news is that with the latest update, Nova TV is now perfectly compatible with all android TV devices. So if you own a Fire TV stick, Mi TV box or Mi TV stick or any other android TV device you can enjoy your best movies and TV shows for free on big screen.
How to download Nova TV APK
Please note that Nova TV cannot be downloaded from the Play Store. This means that you need to download / sideload the APK file to be able to use this application.
You can get Nova TV APK 1.5.4 which is the latest version of the app from the link below:
How to install Nova TV APK on Android TV.
This guide accompanied by screenshots will show you how to install Nova TV APK on an Android TV device. The process can apply to all devices sharing the same Android TV OS.
The process will take you through three steps:
First, we will install the Downloader app from the play store
Second, we will enable installation from unknown sources for the Downloader app
Finally, we will find, download and install the APK file
If the first two steps are already done for you, then skip directly to the third one
For this guide, we are going to go through the Downloader app methode to directly sideload Nova TV APK.
Install Downloader app
The first thing you need to do is to install Downloader app, a powerful browser and file manager specifically designed for android TV based devices, and this is the element that interests us the most, since we will use it to download any apk on the net.
Say that Downloader is available in the official play store , so you can download it directly to Android TV.
Open Play store, search Downloader, then install and open the application
Once launched it will ask you to grant permission to access local storage. Since this is a file manager, it will need that permission to function. Just press Allow
Most importantly, you will have to activate the browser option for this app. To do so, a plug-in must be installed. In the search box type the following address: browser.aftvnews.com and press GO
Wait for the download to finish then press Install.
When the installation process is over, press Done.
It will take back to the previous screen, here you should select Delete to get rid of the installation package and free storage space.
Next, confirm deletion
That's it, your browser is now ready to use. just go to the search box, type an address or query to start surfing the net. And this is exactly how we are going to find and install apks on Android TV devices.
Enable Installation from unknown sources
The most interesting apps for Android TV are found in third-party sources. So, the first thing you have to do is enable installation from unknown sources . If not already done, just follow these steps:
Launch your device and click on the "System Settings" Icon.
Select Device Preferences
Go to Security and restrictions
Enter Unknown sources option
Allow Downloader app to install from unknown sources
Install Nova TV apk on

Android TV
After having enabled installation from unknown sources, your device can now install any app you want from outside the official Play Store.
Once downloader app is ready to use, all you have to do is click on the Browser option and use the web browser to download any application in APK format.
To install Nova TV apk, one of the greatest destinations for you to enjoy a limitless number of movies and TV shows, follow the steps below:
Launch Downloader app and in the search box and type the download link simturax.com/novatv then press GO
Once the file downloaded, press Install
Now click Done to go back to the previous screen
Delete the installation package
Confirm deletion
That's it, Nova TV APK is installed on your Android TV device and ready to use.
Go back to home screen, in the app drawer, find and open your app normally
How to install Nova TV APK on Firestick
To install Nova TV APK in your Firestick device, follow the steps explained below:
Go to main menu and open Settings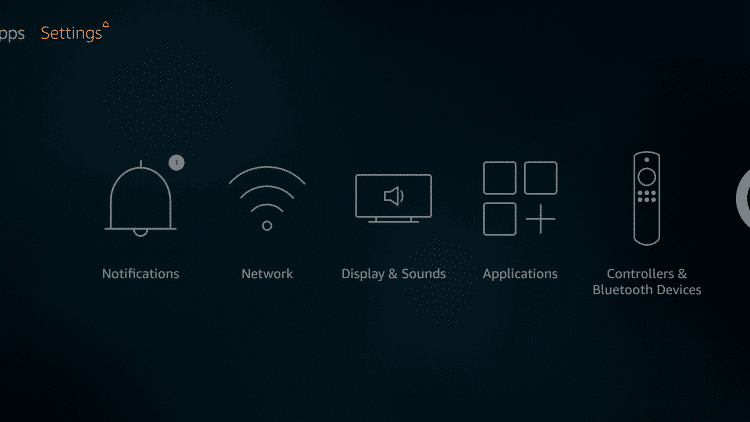 Then Click On Device
After that choose the Developer Option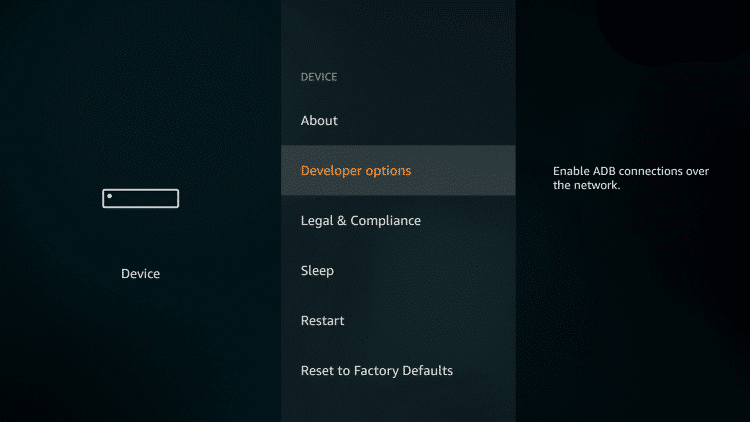 Then click on Apps from Unknown Sources
Choose Turn on Option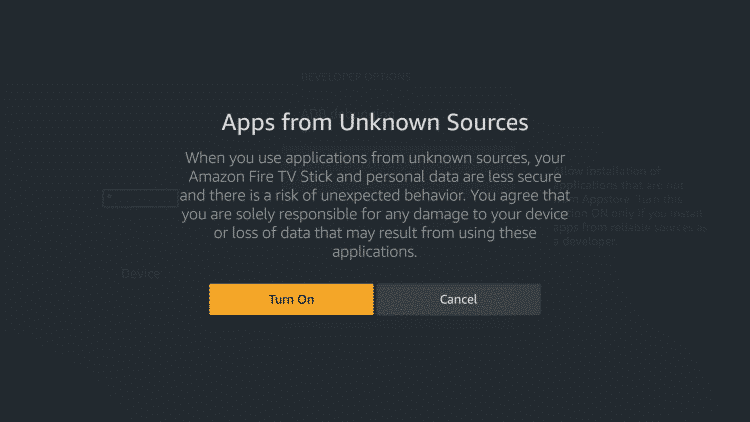 Visit the home screen and open search option and type "Downloader"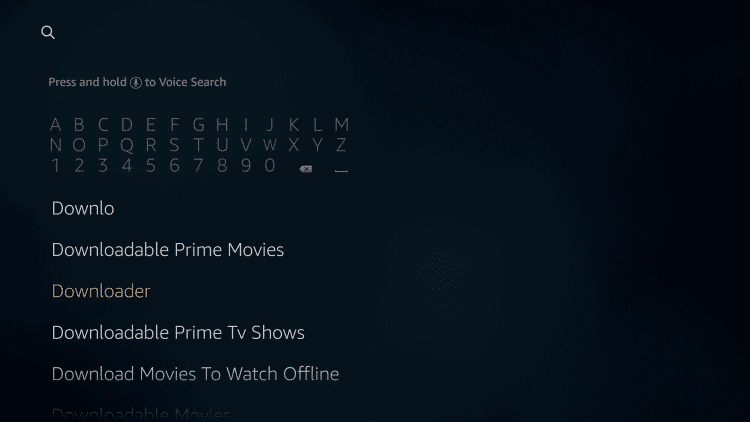 Click on the Downloader App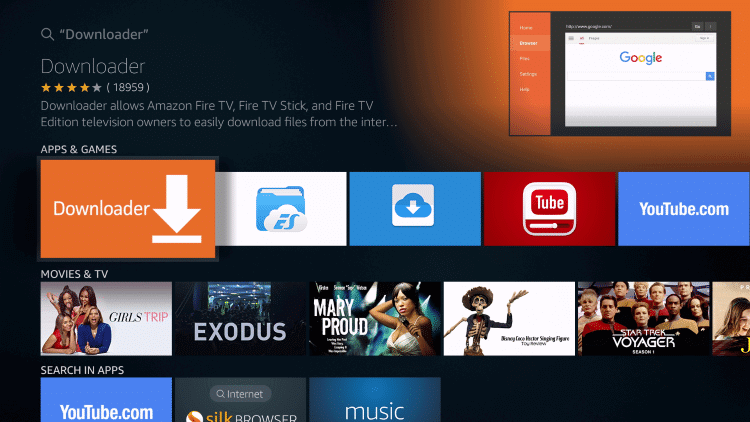 Click on Download icon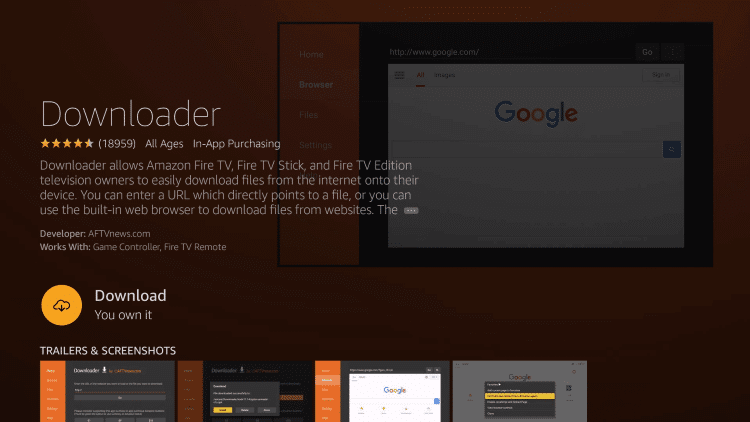 Open the App and Click on "ALLOW'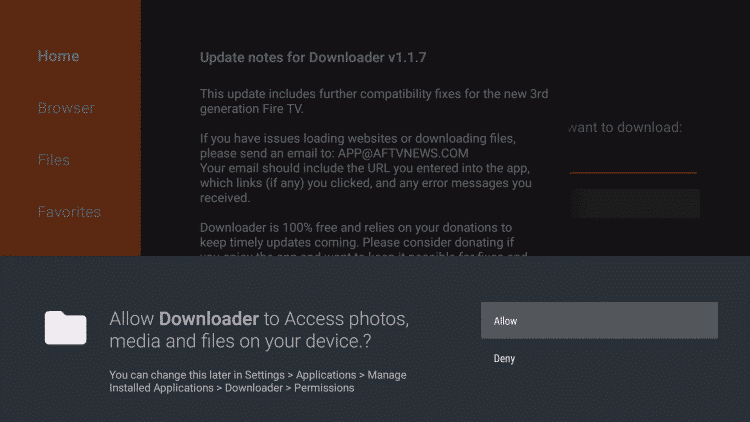 Add the following url in the url box exactly as provided here : simturax.com/novatv
The Download will start and you will have to wait till it finish downloading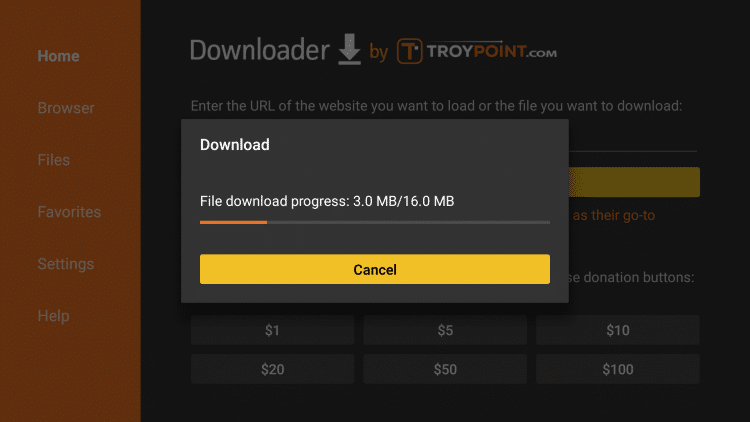 Once the installation is finished click on "Install"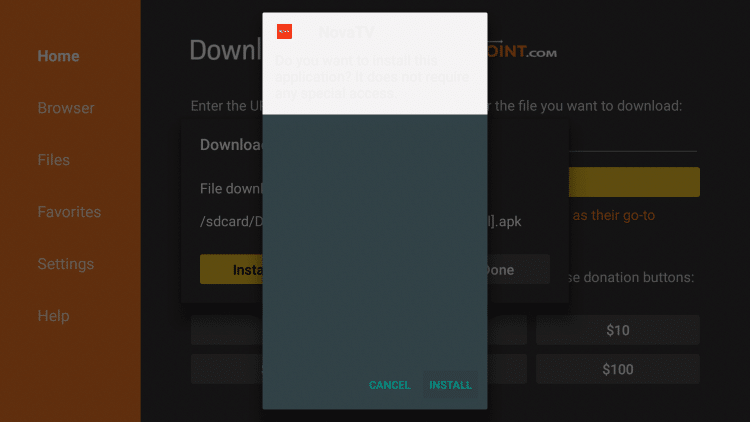 Then click on Open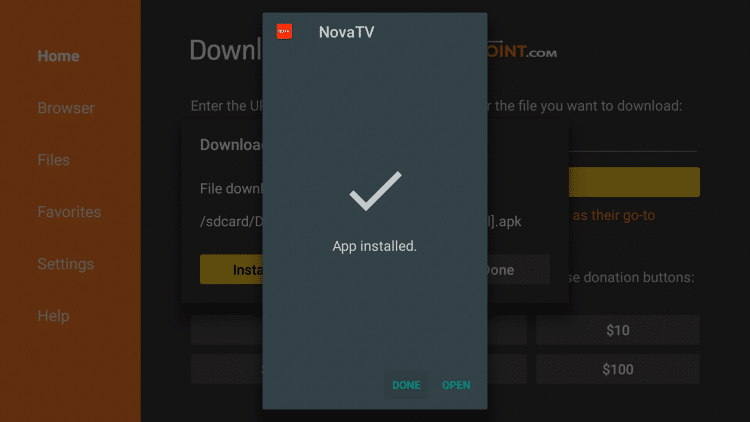 Now go back to your home screen and you will see the Nova TV app icon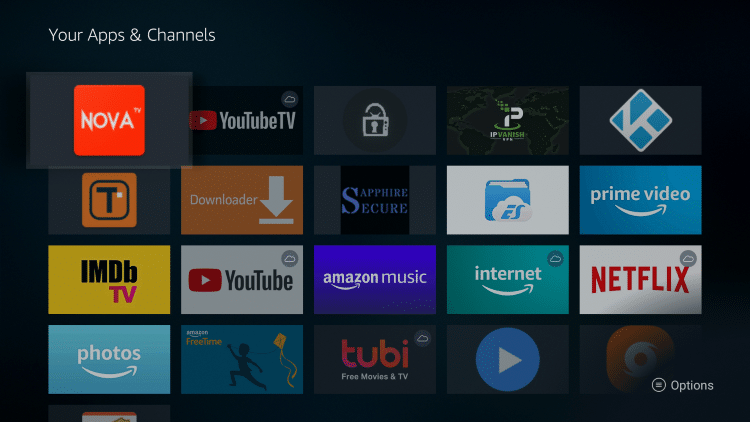 Open the app and enjoy streaming
Congratulation, you have just installed Nova TV app , which is one of the best applications for watching movies and TV shows.
Enjoy a great quality content of movies and TV shows on your big screen for free
Nova TV gives you the chance to choose an external player like VLC or MX Player as it offers you the option to play the hosted content by means of the already built-in ExoPlayer. For such purpose, you simply have to select it as the default player.
With the guide above, you can install any apk in just a few minutes. You can then integrate Real-debrid and Trakt.tv to enhance your streaming experience.
However, always make sure your VPN is connected to avoid copyright infringement issues.